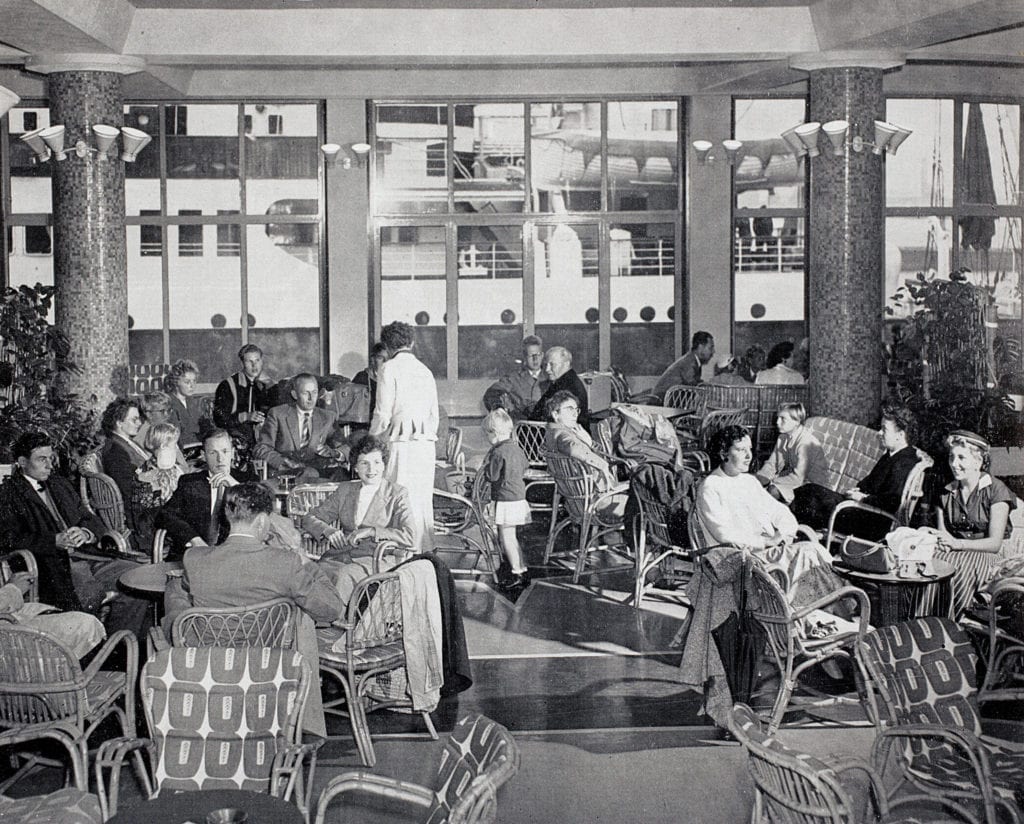 Because of the rise of aviation as a quick and comfortabel means of transport, the Royal Netherlands Steamship Company (Koninklijke Nederlandse Stoomboot Maatschappij – KNSM) increasingly had to compete for transcontinental passengers. Until that time, passengers had to wait in a sober waiting warehouse near the quay.
That's why in 1956, 100 years after its establishment, the KNSM put their best effort in creating the first luxurious ship passenger terminal in the Netherlands. Making a sea voyage was an experience that didn't start when entering a ship, but when entering this hall.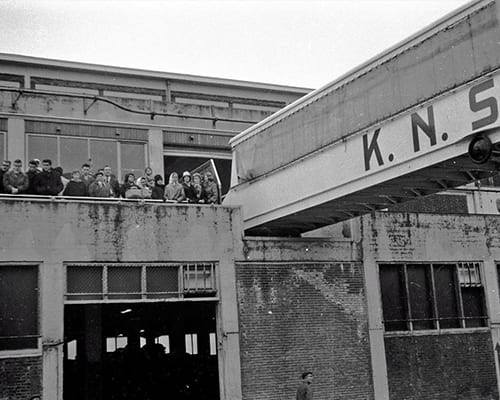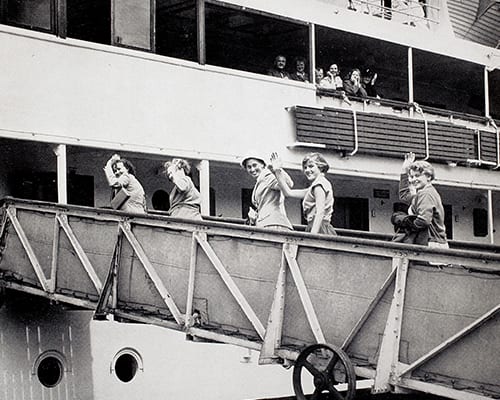 With its architecture and interior designed by naval architect Johan van Tienhoven, you can still see and feel the original, maritime grandeur today. In the years that followed, several post-war artists integrated their works of art in the interior.
When looking back, we see so much potential for the future: creating an amazing journey for you and your (soon to be) friends. Kompaszaal truly is a cultural icon