Dancing ain't just plain fun! It is what will make your body and mind click together. It is a natural medicine for physical and mental health. To be more precise not even a workout can compare to the compounded benefits of dancing. Namely, improving your stamina, releasing endorphins (the happiness hormone), reducing cortisol (stress), boosting memory, coordination and self confidence
If that is not enough, it's a perfect way to meet new people and enjoy live music together in a lovely community. Needless to say more, just check the dancing organisations below for classes or click on Agenda directly for the party's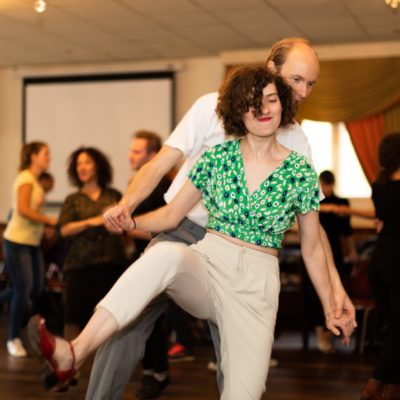 Description
Swing dance is an umbrella term for several African-American jazz dances from the 1920's – 40's. Most popular ones are Lindy Hop, Charleston, Balboa, Collegiate Shag and Solo Jazz. Swing dance is the best way to socialize, exercise and have fun at the same time!
Organization: Swing Philosophy
Swing isn't only a dance, it's a way of life! Sharing endearing moments and showing your real face during a dance. Those who dare to embrace this way of life know the uplifting effect. Swing Philosophy aims to share that with as many folks as possible. They do that by offering weekly courses, parties (with live music) and workshops. All the classes can also be done as drop-ins! So you do not need to register, just drop in!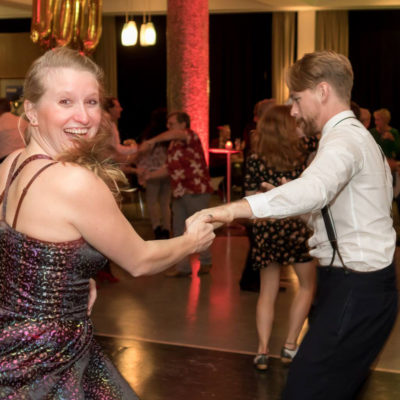 Description
At Gel you learn the real rock 'n' roll dancing from the fifties.
Organization: Gel Rock'n Roll Vereniging
The association (since 1984!) is known in Amsterdam and far out. Gel gives courses at different levels so that anyone can learn. After class there is a social dance where you can put your moves to practice or just have a drink. Each course period is concluded with a dazzling party in style with a live rock 'n'roll band. Gel dances on Tuesday evenings, come and have a look!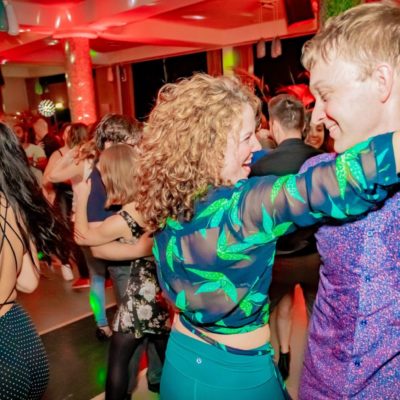 Description
BachataBox is the first Bachata party where the music selection is made by you! (Sensual, Remixes, urban bachata, Dominican, etc…) via a Jukebox technology.
Organization: Bailemos Amsterdam
What to expect? A friendly & cozy atmosphere: any level is welcome, don't be shy! Come & practice your moves and enjoy the occasional DJ specials. Before the party we always offer a 45min bachata class (open level) to warm up the body & soul: the class is included in the ticket. Come & join the bachata community! Just be careful, you might get addicted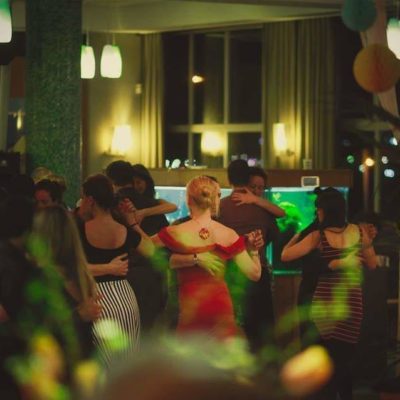 Description
Argentine tango was born amongst poor immigrants in tenement houses on the borders of the Rio de la Plata (Uruguay and Buenos Aires-Argentina) in the early 1900's. It's most known instrument is the bandoneon. The music and the dance are a mix of different rhythms and styles with Latin, African and European influences. From there tango evolved to what it is today: a spontaneous, intense and improvised dance based on walking with your partner in an embrace
Organization: Tango11
Come together in an embrace, meet people and share your passion. Exotic and social, sensual and cozy, worldly and intense: it's all Argentine Tango! Tango11 offers 2 monthly milongas (social dances), an international event (marathon), workshops and beginner classes at KZ